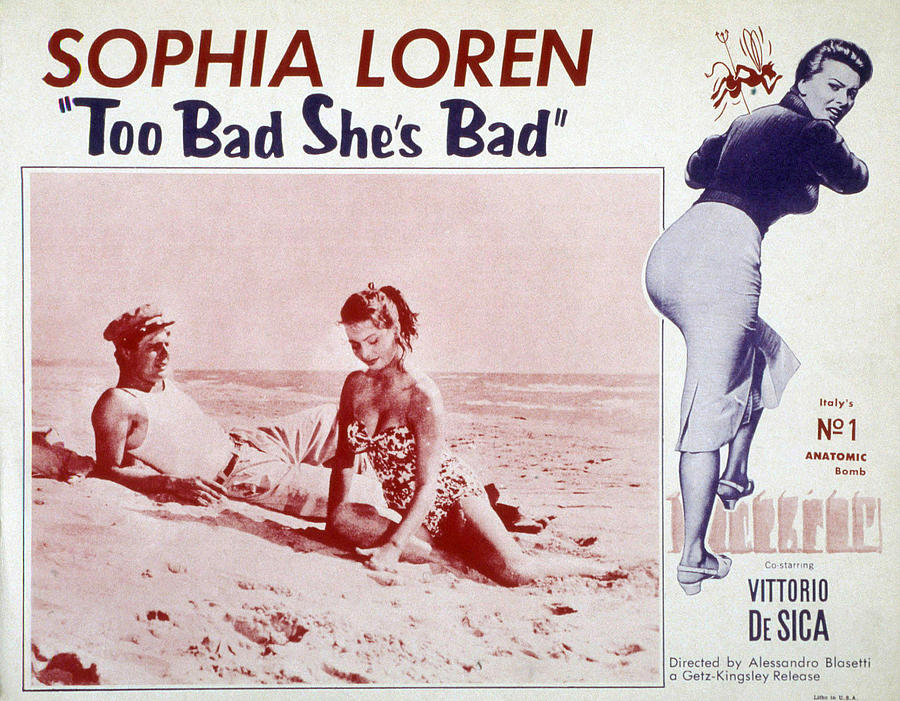 Sophia Loren turns 80 today
. What better occasion for binge-watching her films and looking back at another era, when female film stars had curves instead of bony protrusions.
The list of films is long.
It could take a solid week of viewing to get through them all, from her early days as an ingenue in
Anna
through some fine Italian movies directed by artists of the craft.
Her career has been remarkable, and unlike so many of her era, she has outlasted them and continued to appear on screen with some regularity. Her staying power is nothing short of exceptional. Through it all,
she radiated glamor and sophistication while fairly smoldering with suggested sexuality.
Who has come along to fill her shoes?
Can you think of a star who has aged well, without resorting to extensive plastic surgery to stave off the ravages of old age? Maybe if some of those stars had some meat on their bones to begin with they wouldn't be looking quite so haggard today. But styles change, unlike Sophia Loren who was always Sophia Loren, the hot-blooded Italian woman of passion and emotion.
So happy birthday, Sophia Loren born Sofia Scicolone to an unwed mother. She grew up in poverty, survived the Second World War as a child, and grew up to become an icon of the cinema. Tanti auguri.